Twitter Award Winners Merchandise - Online Shop
livepages::jquery();?>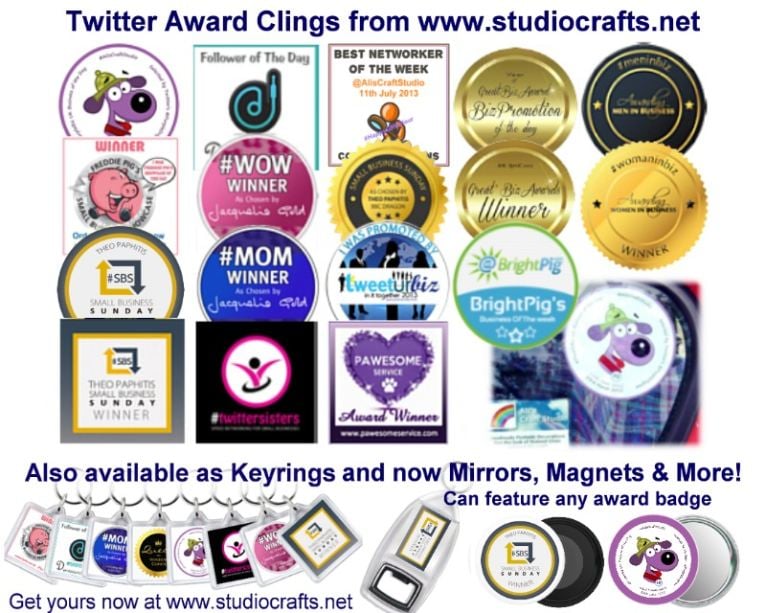 Only a handful of lucky businesses can say they have been chosen to join the exclusive Twitter award clubs such as #SBS, #PurpleBiz, #twittersisters, #WOW, #MOM, #BrightPig Business of the Week, #DSFOTD, #TweeturBizUK, #WomanInBiz and #Twitterbrothers amongst many others!
Many congratulations on being one of them!
Now you can advertise your achievement by having any winner's badge reproduced as a static cling, sticker or keyring.
Window
C
lings: single sided and designed to be displayed through a window. However there are options available regarding both the finish on the reverse and those with images on both sides to ensure you receive a cling which will suit your requirements. For indoor use only
Stickers: single sided will have an image on the front & an adhesive reverse. Can be used on shiny or non shiny surfaces, vehicles & many other surfaces. Removable with care and can be used outdoors as well as indoors. Please note single sided stickers cannot be placed to be viewed through a window - please order a window cling or double sided sticker if this is required. Stickers are alternative options to clings for external use or areas which may require a stronger adhesion.
Keyrings: acrylic with image on each side.
These items can be made using any award badge! So if your award is not listed, don't worry - select the 'other' award option when ordering & then I just need the artwork e-mailing to me to be able to reproduce it into a cling or keyring for you!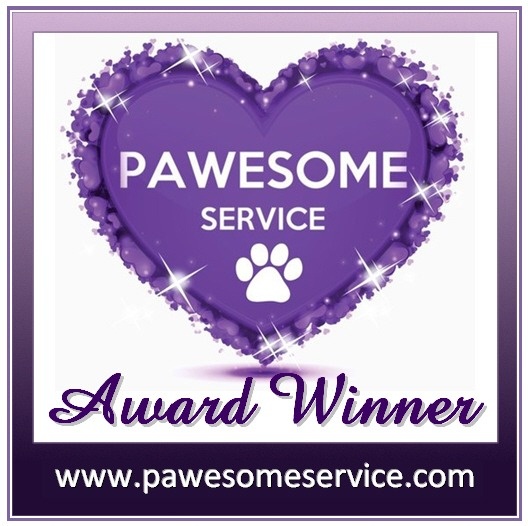 You may have received a cling as part of winning your award (e.g. Pawesome Awards) - you can order more copies here too. Use the 'other' option & list the awards you require if not an option in the drop down list already.
Categories